Do you want to start your week off right?
Check out your Mindfulness Monday Quick Hit below.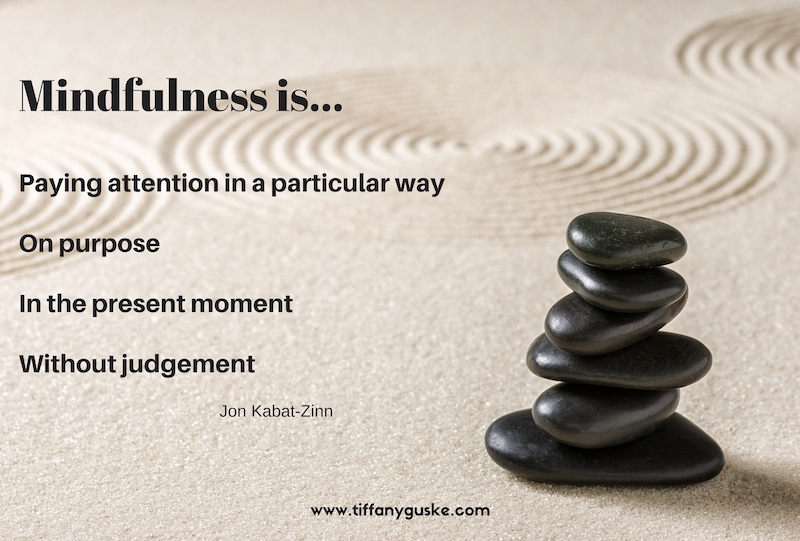 Step outside and feel your feet firmly on the ground.
Close your eyes and take in a deep breath filling your lungs completely.
Exhale gently and slowly open your eyes.
Notice your surroundings – the air, sky, ground, plants, sounds.
Recognize this feeling of calm centeredness.
Take this feeling with you throughout your day.
If you found this quick hit helpful please share with others.
Any questions or comments please feel free to reach me at tiffany@tiffanyguske.com.
Find the original formatted version of this post here.